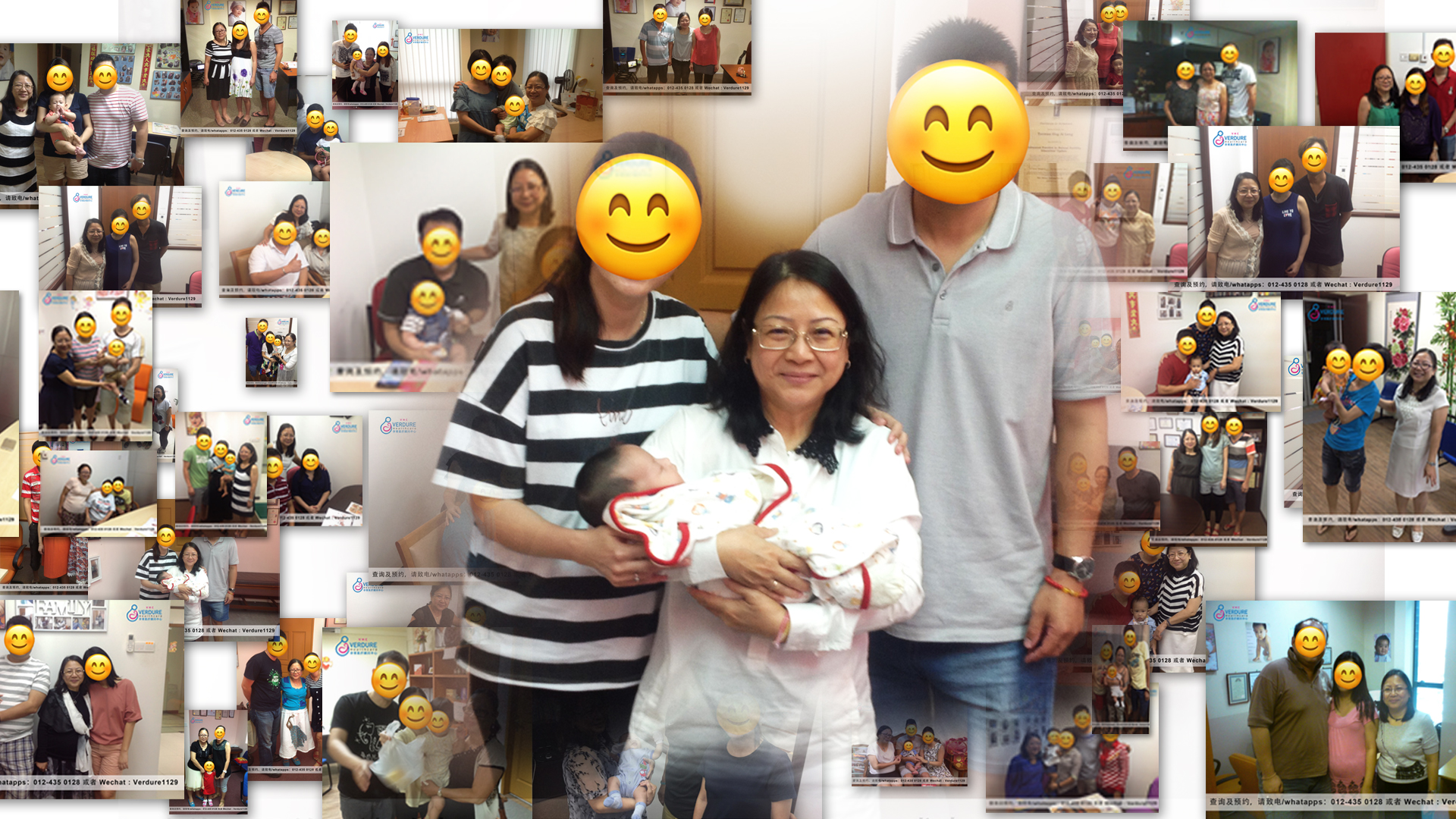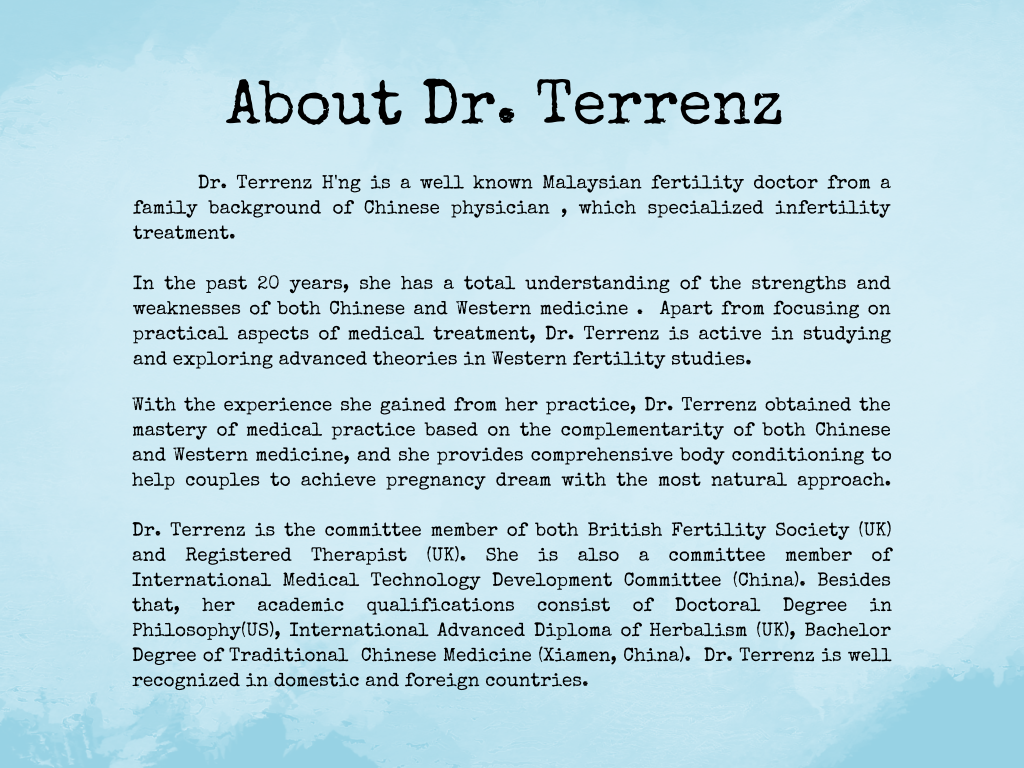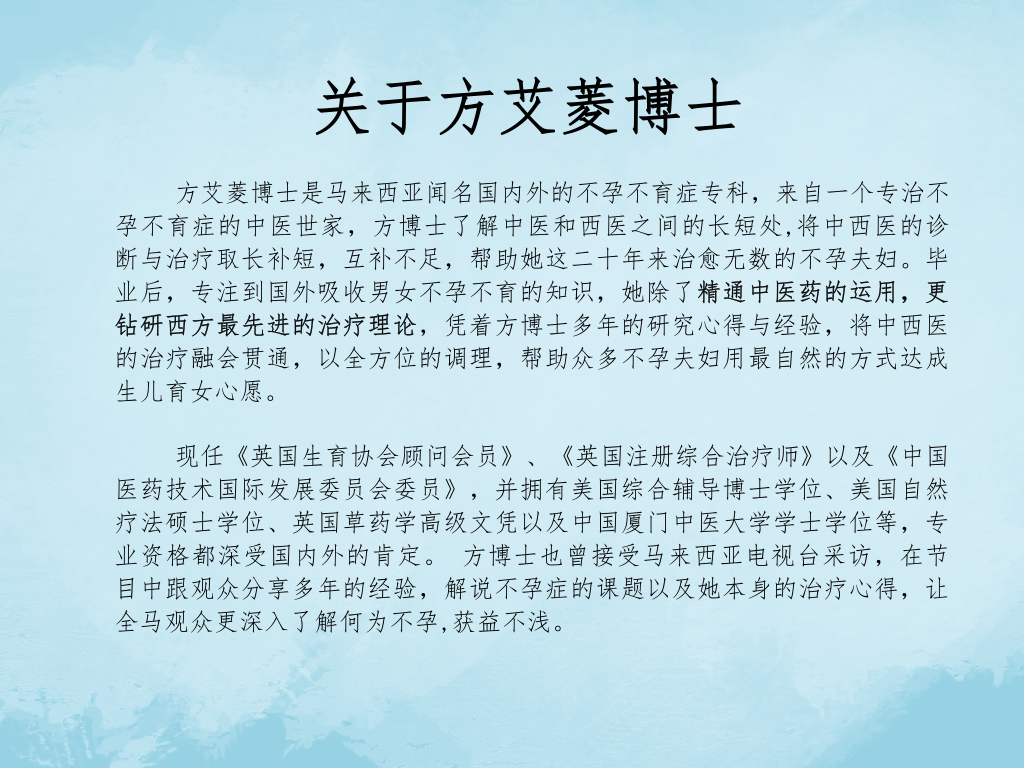 关于

Adam Hung

Adam Hung 是Verdure Healthcare Consultancy Sdn.Bhd.的生育顾问和英国生育协会(BFS)的顾问成员。他来自中国医生的家庭背景,提供专业的生育治疗。Adam Hung是英国认证的整体生育治疗师和澳大利亚自然生育教育培训教师。他是向马来西亚引进生育增强生活方案的先驱之一。

在Adam Hung获得资格后,他渴望更多地了解用于治疗不孕症的技术,尤其是来自国外的技术。除了关注医疗的实际方面,Adam Hung还积极研究和探索西方生育行业最先进的理论和实践。

他的项目最重要的一个方面是通过增加受孕机会,自然地和通过辅助生殖技术(ART)来启发不育问题夫妻的信仰。他的生育生活方式计划涉及个人的整体修改,包括营养,工作与生活平衡,压力管理,吸烟和戒酒,体重管理,锻炼计划等等。

利用当今的最新技术,Adam Hung 能够使用遗传筛查测试来找出为什么夫妻面临生育问题,帮助他们在生育期间做出最好,最明智的决定,从而节省金钱,时间和痛苦。通过遗传筛查,他还能够通过非侵入性产前检查确定婴儿的健康状况,检测唐氏综合症,帕托综合征,爱德华综合症,性染色体非整倍体和其他8种遗传缺陷(微缺失)的可能性。

About Adam Hung


Adam Hung

is a Fertility Advisor from Verdure Healthcare Consultancy Sdn. Bhd. and a Counsellor member of the British Fertility Society (BFS). He comes from family background of Chinese physician, which provides professional fertility treatment. Adam is a certified Holistic Fertility Therapist from the U.K and a Trained Teacher in Natural Fertility Education from Australia. He is one of the pioneers to import the Fertility Enhancement Lifestyle Program to Malaysia.

After Adam was qualified, he was eager to learn more about technology used in treating infertility, especially from foreign countries. Apart from focusing on practical aspects of medical treatment, Adam actively studies and explores the most advanced theories and practices in the Western fertility industry.

One of the most important aspects of his program is enlightening the faith of couples with infertility issue, by increasing their chance of conception, both naturally and through Assisted Reproductive Technologies (ART). His Fertility Lifestyle Program involves holistic modifications on an individual basis including Nutrition, Work-Life Balance, Stress Management, Smoking and Alcohol Cessation, Weight Management, Exercise Programs and many more.

With the latest technology today, Adam is able to use Genetic Screening Tests to find out why couples face fertility problems to help them make the best, most well informed decision on their fertility journey saving money, time and pain. With genetic screening he is also able to determine the health of the baby, detecting the possibility of Down Syndrome, Patau Syndrome, Edward Syndrome, Sex Chromosome Aneuploidies, and 8 other genetic defects (micro-deletions) through the Non-invasive Prenatal Test.
关于 VHC Formula

VHC Formula™是 方艾菱博士 以二十年治疗不孕不育症的经验,特制而成的调理系列。VHC Formula™是以多种珍贵中药材调配,再加上 台湾的精华提炼高科技合成,方便用户的服用与携带,无论什么地方,都能轻易摄取的调理产品,拨开传统中药调理的麻烦。VHC Formula™是方博士根据每个生育过程精心调配而成,辅助夫妇们踏上生育路程,调节健康体质,就如女人必备良伴-孕育宝,从调理经期到准备受孕的好伙伴,和坐月子必备的坐月双宝,简单而完美化那复杂的坐月子过程。你可知道试管婴儿技术的成功率一直以来都只有30%吗?这些疗程也对身体造成特定的伤害!方博士独创的调理系列,Male™,Female 1™ 和 Female 2™帮助夫妇们提高生育辅助技术(试管婴儿与人工授精疗程)成功率,帮助不孕男女以减低疗程对身体的伤害,提高受孕成功率,创造生儿育女的梦想。

About VHC Formula

VHC Formula™ is founded by Dr. Terrenz H'ng who has a 20 years experience in curing infertility with the complementary of both Chinese and Western medical knowledge. VHC Formula™ is formulated by using the best quality of precious herbs and extracted by Taiwanese extracts refining technology for consumer's convenience in term of consumption and mobility.

Besides that, VHC Formula™ is specially created by Dr. Terrenz for various health recovery and conditioning purpose, such as Confinement 1™ (for Postpartum Kidney Enhancement) & Confinement 2™ (for Postpartum Blood Circulation Recovery). She has also customized a set of Pre-IVF treatment body enhancement formula to increase the success rate of IVF treatment which commonly known as 35% and below, the success rate in worldwide, namely Female 1™, Female 2™ and Male™.
治疗不孕的新里程!

由2016年6月份开始,孕育医疗顾问中心与全马6家TMC Fertility、Alpha Fertility、Genesis IVF合作,提供给备孕夫妇们一个更完善的备孕一站式服务!
随着时代的变迁,无论是不孕症还是其他疑难杂症,在中国、香港、台湾都施行中西合璧的治疗理念,为病患达到治疗的最佳效果。

全马8家医院配合我们成为它的合作伙伴,提供输卵管照影、精子检测、荷尔蒙检测、血液检查等检查,运用中医调理,配合现代医学先进的试管婴儿技术,希望透过"中西合璧"的现代治疗理念帮助更多的不孕夫妇一圆多年的孩子梦,您的备孕之路,由这里开始!!

Verdure Healthcare Consultancy Sdn Bhd was established in 2004 by the founder, Dr. Terrenz H'ng. We have provided consultation and prescription of Chinese medicine to numerous couples to deal with infertility issue. Other than the collaboration with Malaysia famous hospitals, we are also in collaboration with well-known medical and IVF institutions from 9 countries in 3 continents, namely USA, UK, Spain, Russia, Ukraine, Portugal, Greece, Cyprus and Barbados. With the most sovereign and advanced medical technology, we are always staying ahead!

From consultation to prescribed Chinese medicine and now, we are moving forward to enhance our services with the complementary of both Chinese and Western medicine and technology and leading the infertility curing industry to another peak.